PoEdit or Codestyling Localization?
Normally when you ask this question on WordPress-related forums or search for it on the net all you get is suggestions about using PoEdit. Sometimes you get some vague instructions about using it as well, but still it is not what you are looking for. PoEdit is not user-friendly, it has a clunky interface, and it is buggy.
What I suggest is Codestyling Localization a plugin that provides you with all you need to localize a WordPress theme or plugin, right from inside the WordPress admin.
How to use Codestyling Localization Plugin:
Here is what you need to do:
1. Download "CodeStyling Localization" plugin, Install it on your WordPress website, and activate it.
2. Go to Localization under Tools. Click on Themes to see the themes list.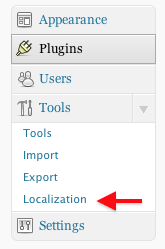 3. If you do not see your language there click on "Add New Language".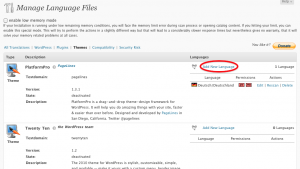 4. Choose your language and click on "create po-file".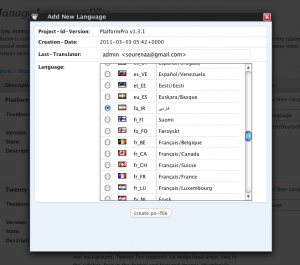 If you get an access-error message click on ok. Then connect to your server with an FTP-client software and change the permissions for the "language" folder (located inside your theme's folder) set to 777. This should take care of the error message. Choose your language and click on "create po-file" again to create a pair of language files.
5. The plugin creates the files for you. Click on "Rescan" to scan all the translatable terms and words inside the theme. It opens a window for you. Click on "scan now".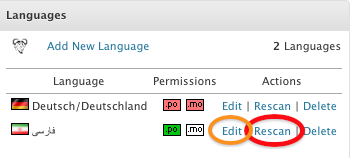 6. After the scan is finished click on "Edit" to translate the words.
7. Translate the words.
8. When you are done with translation click the button "generate mo-file". This step is very important because it is the "mo" file that is read by WordPress.
You are done. Your theme is localized!